Another TBT! Hello everyone!
I purchased all 8 seasons of Will and Grace on CEX recently, for the modest price of £22.50! If you don't know, Will and Grace is sitcom that started in the late 90s, which was, like everything at the time, overshadowed by Friends. But Friends is incredible, so that isn't surprising!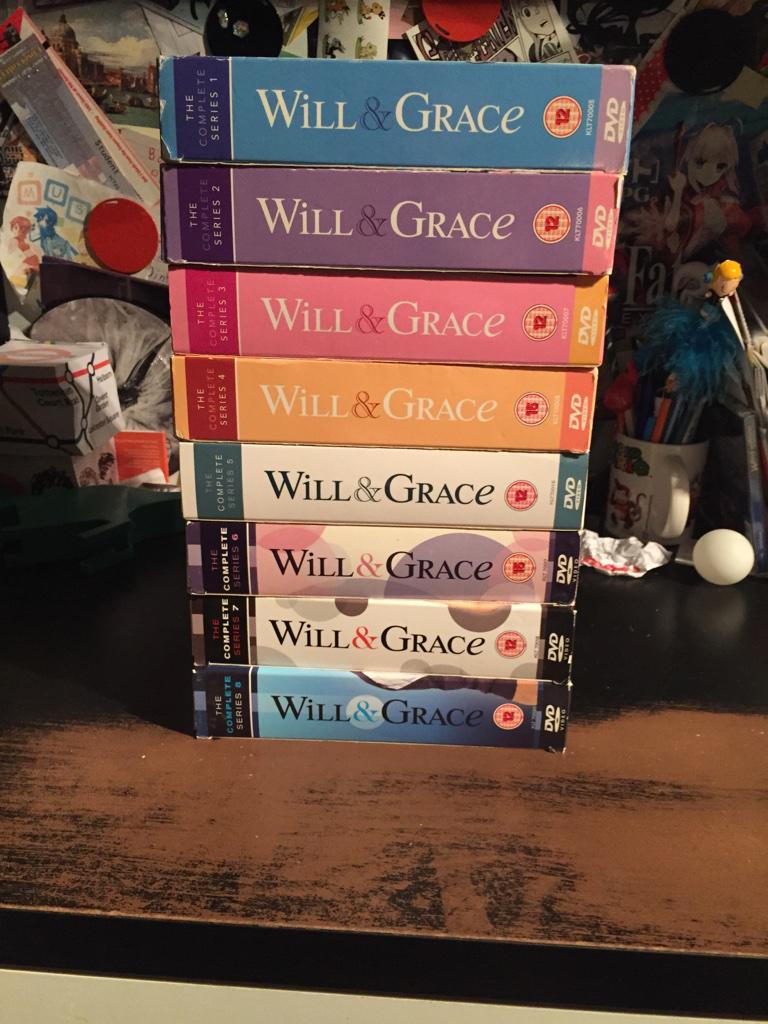 The show was very different at the time as it featured 2 gay men in the main cast. And whilst the show was originally criticised for poor LGBTQ+ representation, it subsequently improved massively, as did reviews!
I have never seen the entirety of this show, nor have I seen it in order. I used to watch this on TV all the time like 10 or so years ago, so I only caught whatever episode was airing at the time. Typing that out makes me realise just how long ago it was I used to watch this.